¶ Robert Green's facsimile of the famous Doves Press typeface, a digital reconstruion devised using the original metal type salvaged in 2014 from London's River Thames.
THE DOVES PRESS WAS FOUNDED IN 1900 by T. J. Cobden-Sanderson, in partnership with photo-engraver Emery Walker, in Hammersmith, London. During nearly seventeen years of operation, the Doves Press produced some of the finest & most notable examples of twentieth century typography.
The distinguishing & most celebrated feature of its books was a specially devised fount of metal type, known variously as Doves Roman, the Doves Press Fount of Type, or simply the Doves Type.
When the partnership was formally dissolved in 1909, a settlement was proposed whereby the two men would share the type; Cobden-Sanderson could retain its exclusive use to continue printing Doves Press publications until his death, whereupon ownership would then pass to Walker.
Nonetheless, after the Doves Press was closed in 1917, an epitaph appeared in the press's final publication announcing that Cobden-Sanderson had 'bequeathed' the type to the bed of the River Thames. Read more about the Doves Type history.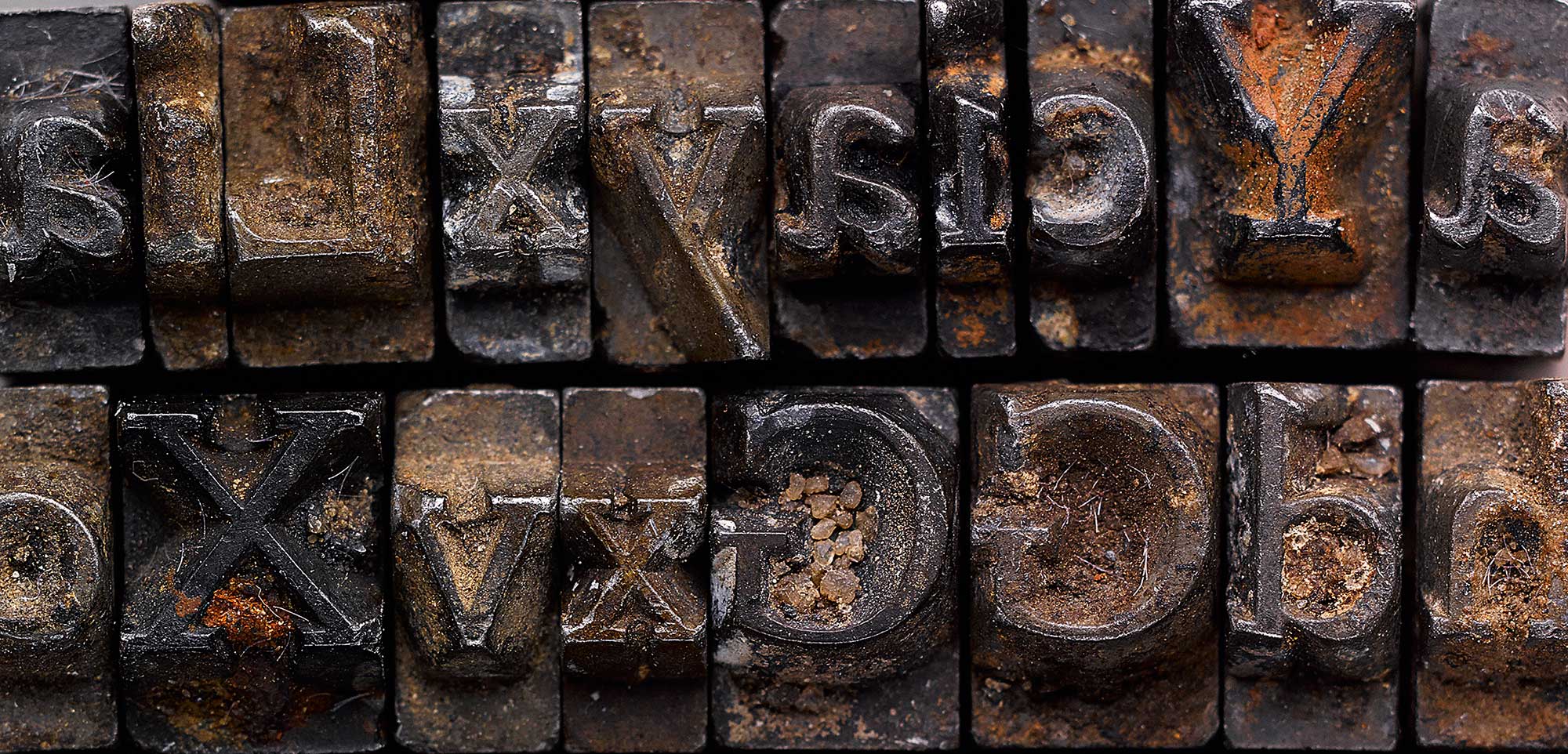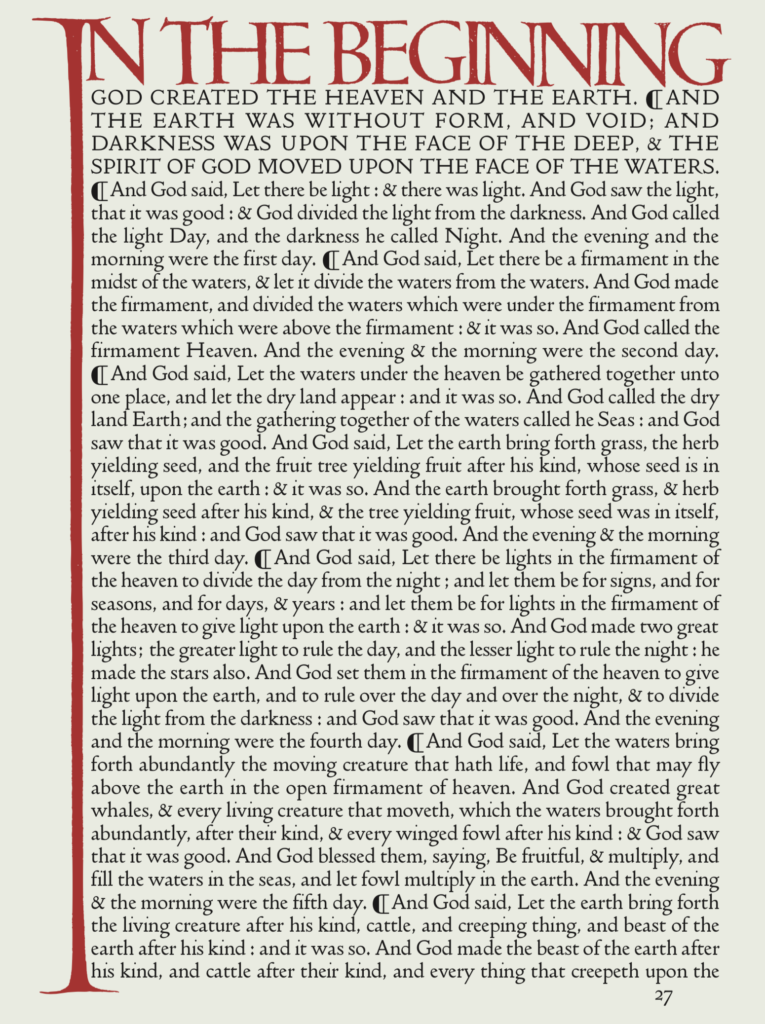 ¶ Recovering the sorts from the Thames & finessing the digital font:
In 2013, after three years of research and drawing, Robert Green released a facsimile font of the lost Doves Type through Typespec. However, following the acquisition of a greater range of archive material in 2014, Green began to update his digital version of the typeface.
In order to create a definitive reproduction he decided that the original metal sorts, lying on the riverbed, would have to be examined.
In November 2014, the Port of London Authority's diving team, directed by Robert, recovered 151 metal sorts from the Thames. A portion of this type has been donated to the Emery Walker Trust, where it is on display to the general public.
In 2016, Green undertook more work to improve the digital font for contemporary usage. This latest release of the updated Doves Type contains extended glyph coverage including small caps, together with both lining and tabular figures.
Metrics have also been adjusted for 21st century usage. The original Doves Press type, cut for letterpress with its physical constraints and inherent quirks, contains spacing which would appear uncomfortable to modern eyes in web and litho applications.

Download a free Doves Type® PDF specimen (1.5MB).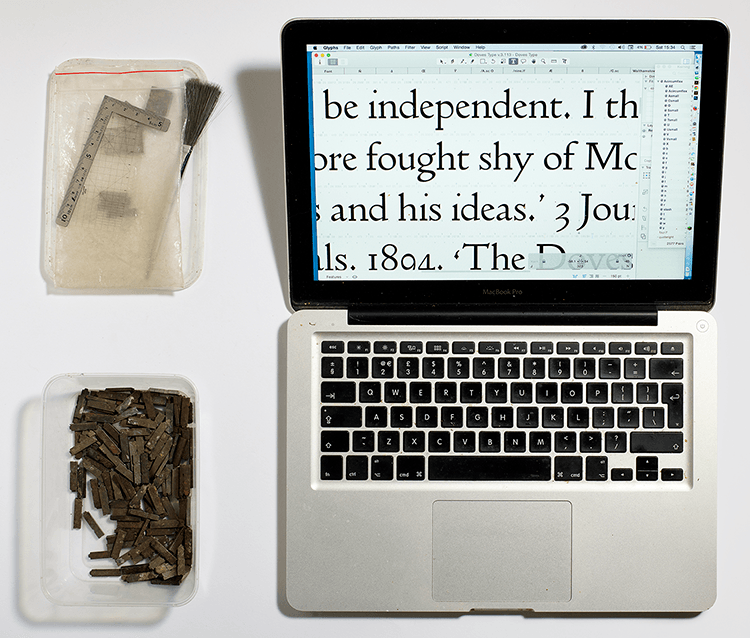 Test-drive the Doves Type Regular digital font here before purchasing a licence below for personal and commercial use.
¶ Doves Type font licence options:
Click a purchase button below to license the font for personal and commercial use. Buy a licence for desktop, web, app or ePub use and receive a link for immediate download with your transaction receipt/invoice.
VAT tax is only charged within the EU; orders placed outside the EU (e.g. USA) will automatically have VAT removed from their final transaction price. Buyers have the choice of paying with their own credit/debit card or via PayPal.


Desktop Licence
A licence to install the font on a Mac or Windows computer/laptop etc for use with desktop software programs and printers. One time fee based on number of users.
Webfont Licence
A licence to embed the web formatted versions of the font on your website using the CSS @font-face rule. One time licence based on your site's average monthly pageviews.
App Licence
A licence to embed the font into a digital app developed for mobile or tablet use. App licences are multi platform (e.g. iOS, Android, Windows Phone) and priced per title.
ePub Licence
A licence to embed the font into commercial PDFs or electronic publications such as eBooks, eMagazines or eNewspapers sold to customers or subscribers. Priced per title.