It's always gratifying to see custom fonts we've created being deployed in the wild, and doubly so when the location is as prestigious as York Minster. 
Typespec were commissioned in 2019 by specialist organ manufacturers Harrison & Harrison Ltd to develop a brand new custom typeface for use on all their future builds, starting with the restoration of York Minster's Grand Organ. No pressure then!
The pandemic inevitably got in the way during 2020 but we were delighted to finally see the fonts in situ during a visit to the cathedral in 2021.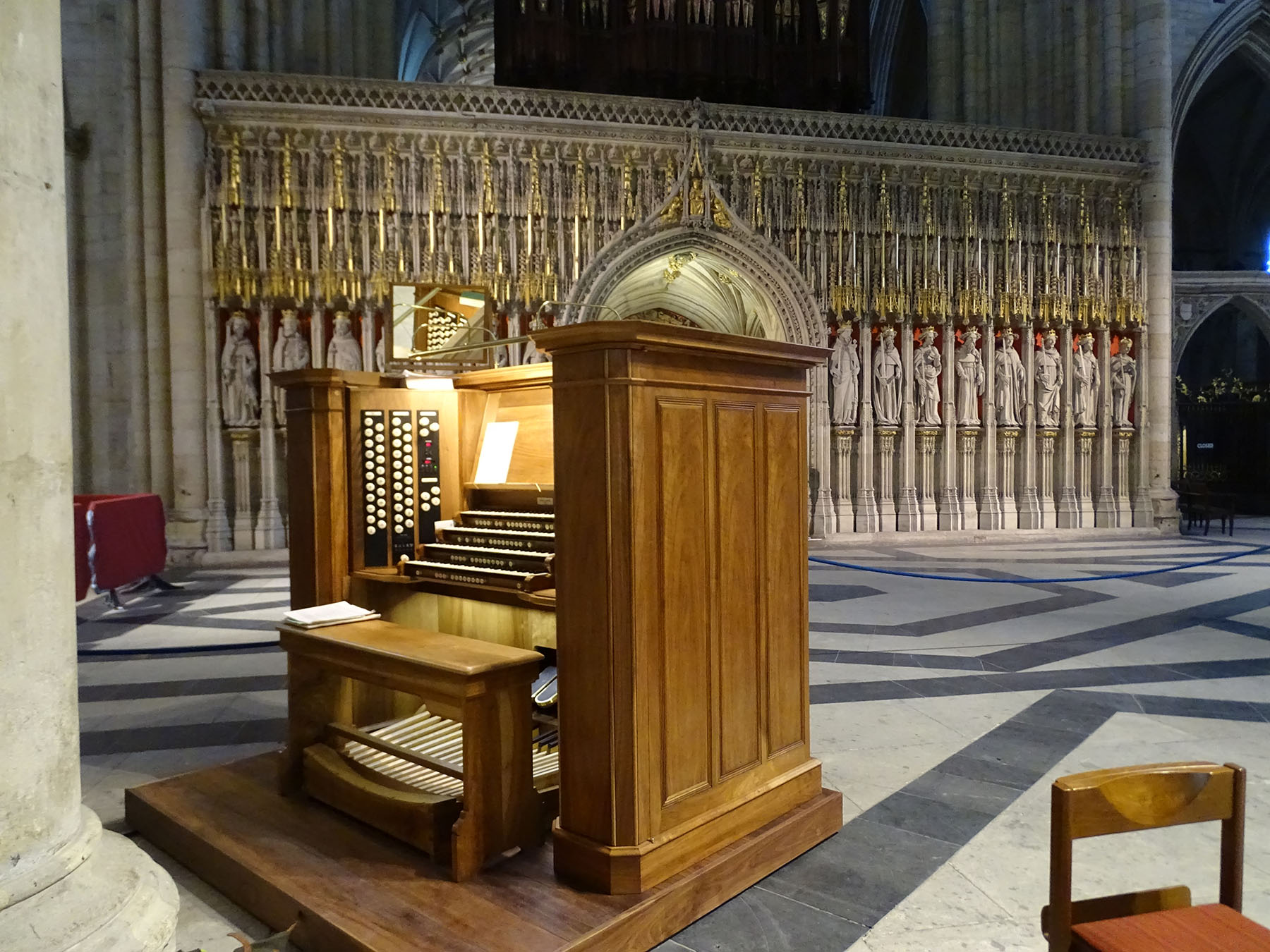 The new custom font for Harrisons would need to be applied to multiple surface materials and withstand several complex fabrication processes. 
This bespoke font would need to dovetail well with the company's laser engraving system so that it could be used on pistons, stop knobs, labels and directly onto timber jambs for combination controls on organ consoles.
Harrisons also wanted to integrate their custom font across other areas of the business such as their drawing office so that all output is uniform.
Legibility and versatility were key considerations when designing the typeface, and it also needed to retain a visual link with its predecessor so the subtle flaring on the terminals was retained. Two weights were developed, Light & Regular, with customised layouts that included small caps, roman numerals and non-standard fractions.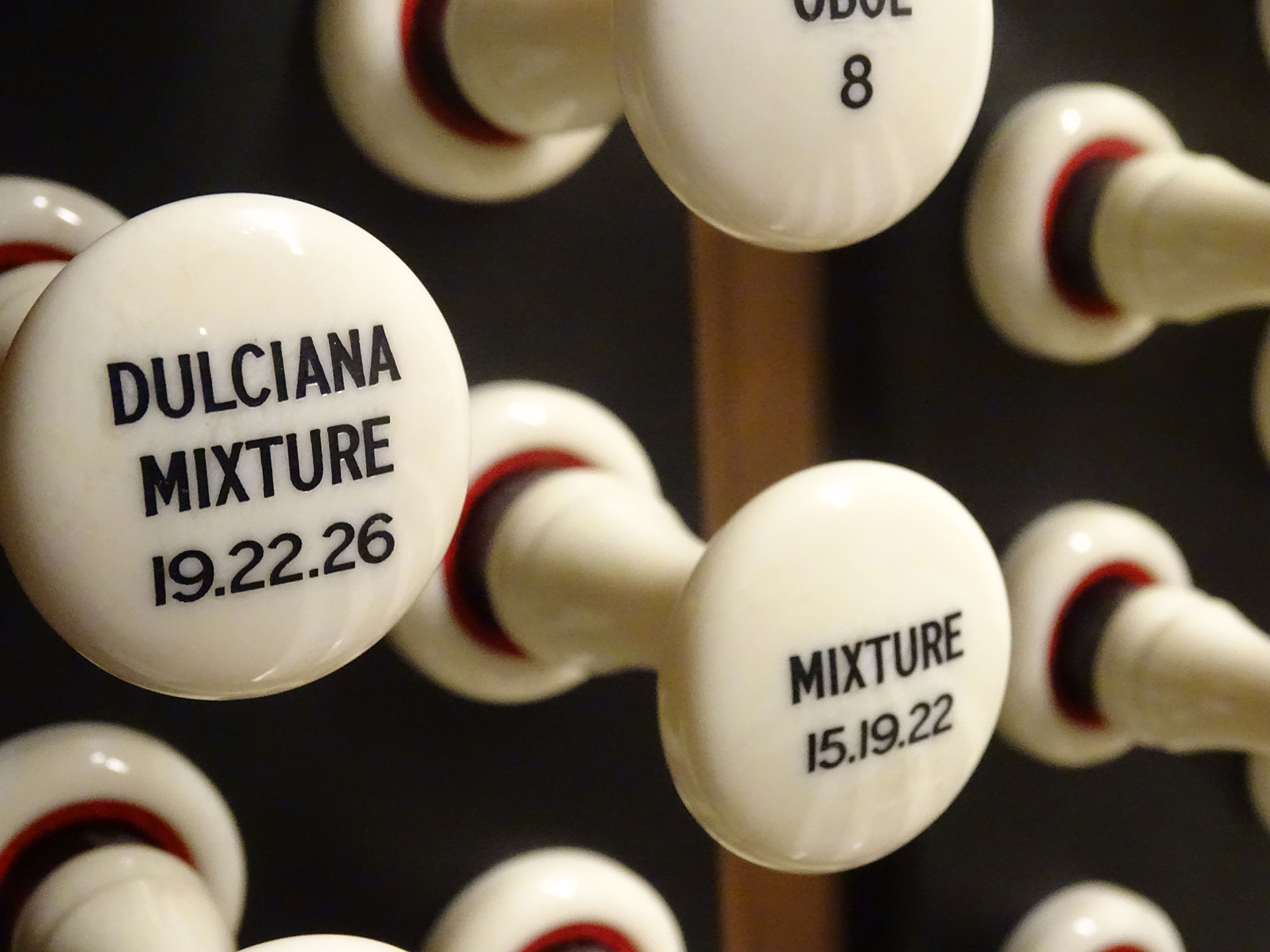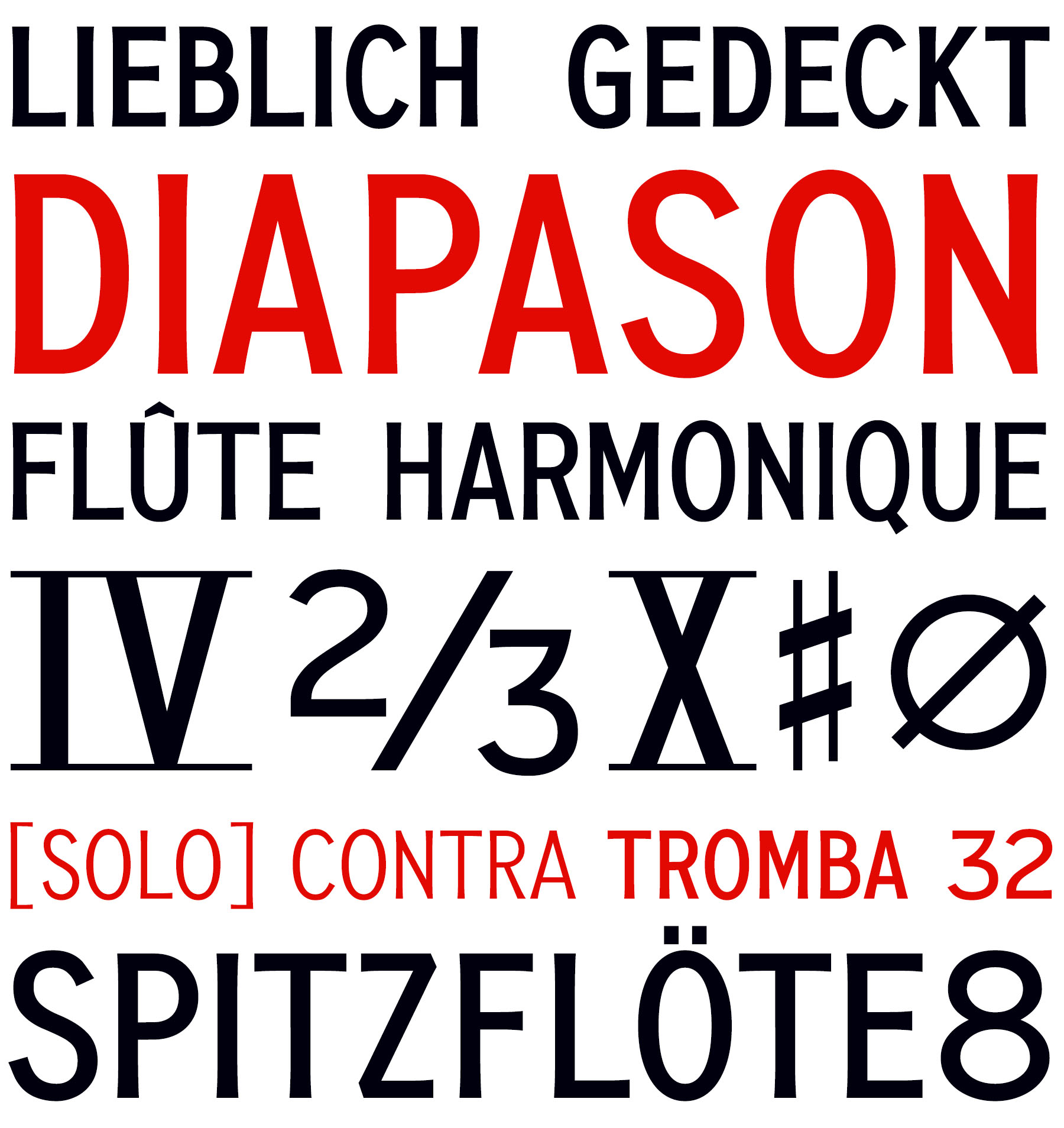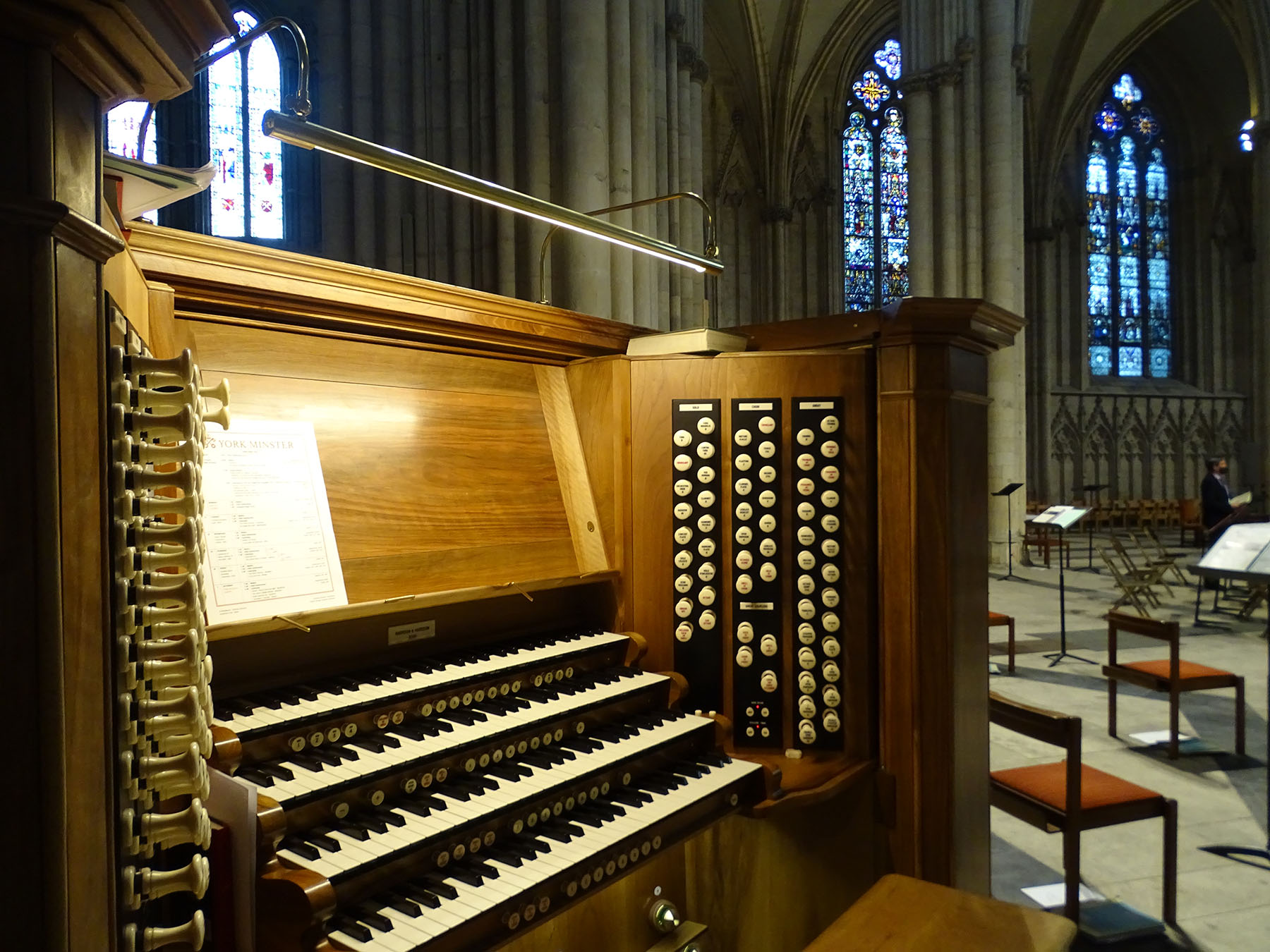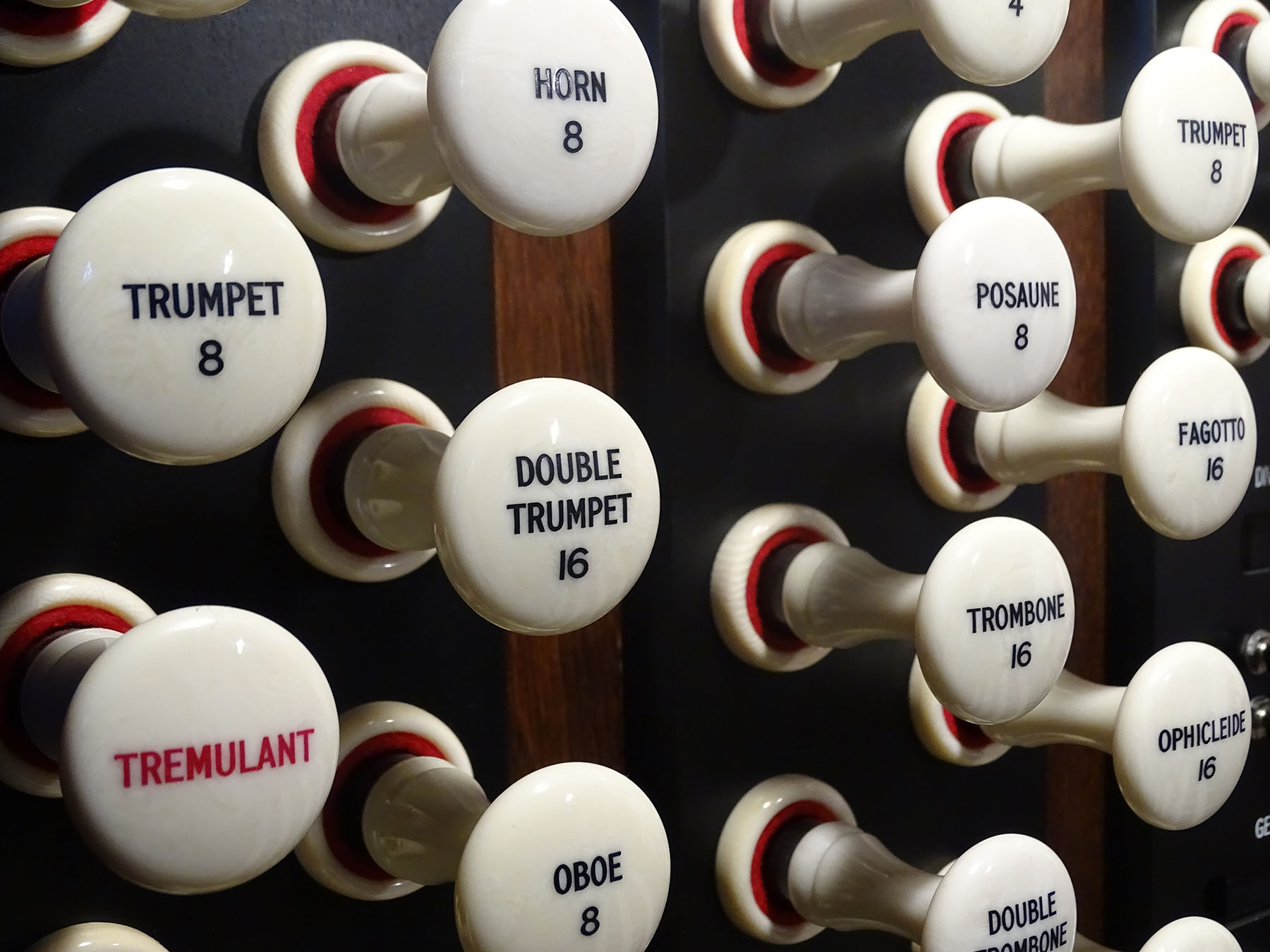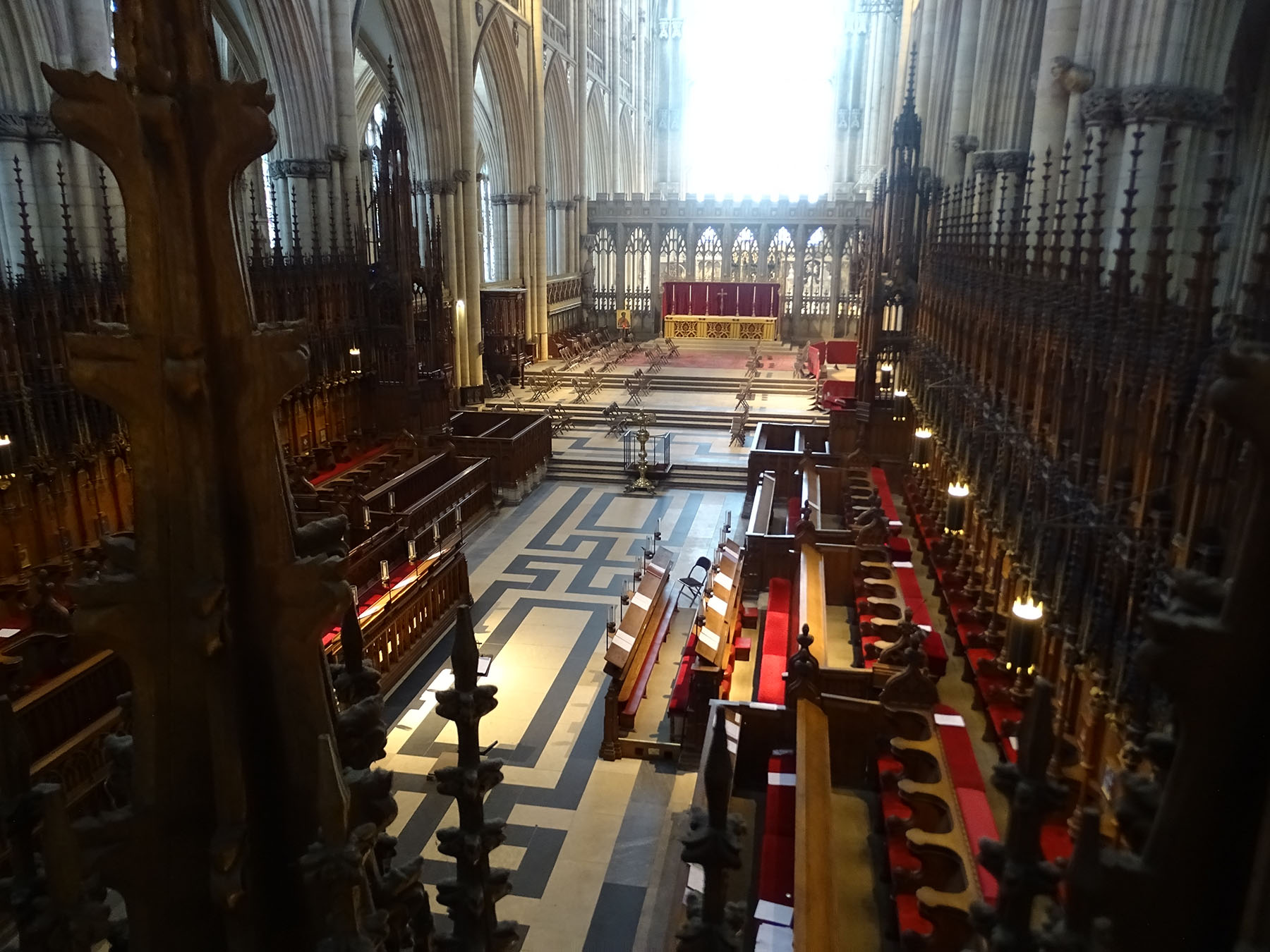 We were extremely honoured and privileged to be given a private tour of the Minster by Director of Music Robert Sharpe and of course a close look at the Grand Organ, consoles and stop knobs featuring the bespoke font. Everything looked, and sounded, majestic.   
For the Minster 2021 marked the end of a 3 year long, once-a-century, restoration project that saw the Grand Organ and more than 5000 pipes completely dismantled and shipped to Harrisons in Durham for extensive refurbishment. Watch the video below which captures the timeline of the entire process.  
By the way if you've ever wondered about the origins of the expression "pulling out all the stops" it actually refers to the stop knob controls at the organ console which the organist pulls to select a particular set of pipes.